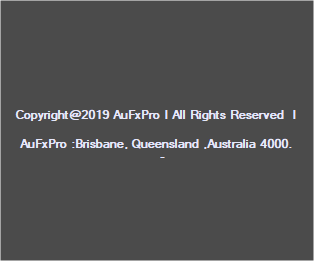 And Your Journey Starts Now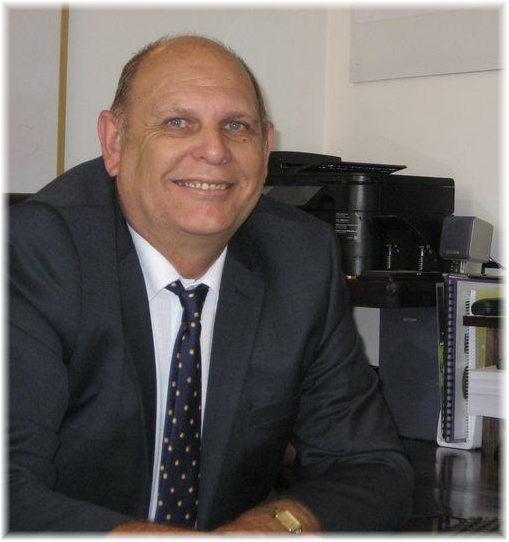 #FX TradingCourse - AUFXPRO
Trading excellence and the insight you need .
Forex Mentor and Trader with 20 years of Trading Experience
Brisbane , Australia
.
Forex Trading Professionally.
I have worked hard to get where I am, there is no magical alogarithms, i have no degrees behind my name, no hedge fund attached, no broker alliances, there are no props to create the illusion of grandeur, however I know trading and people inside out and rather take a low key approach in the world of massive egos and fanciful claims. Facebook and social media have a new GURU every second day now coming out of the woodwork to try and coherse the unsuspecting onboard . Guess what ! There are no real gurus, just a small percentage of us have managed to break through the barriers and perceived notions of assessing charts, now trading and allowing us to create wealth more consistently and with sustainable returns than most will ever experience.

For those who want to Trade Professionally whether it be it be Crypto's Stocks or FX the reality of trading is :- there are no secret codes, deepsecret workings behind the scenes, secrets used by the banks, previous untold workings exposed, the fact is trading is a business,you have to treat it like one, have respect for it, have rules you operate by, and be prepared that sometimes business may be booming and sometimes not breaking even, these are the true dynamics of trading to which we all must become accustomed to . My sole aim with my education or mentorship is to provide you with REAL content drawn from REAL experience and passed onto you PERSONALLY to avoid the pitfalls the loosing 90% of traders unfortunately fall into. At no stage do I consider trading a get rich quick scheme or a walk in the park because it is NOT, it does involve effort and mental discipline, the reward at the end however is achieving something most will never get to experience, and my aim is to help you taste that experience.


Have you reached the point where you give back all you have made and more ?

Would you like to understand what the Market Makers , Liquidity Providers and Brokers would prefer you never knew, how to benefit from it , and where that leaves you as a retail trader ?
If the answer is yes.. Then its time you stepped up, make a positive change, and please look over the results of previous years as you read further.


From what I trade and teach in FX has returned over 15,000 pips for 2016 and 10000 + for 2017. Brilliant years however you look at it. We are now in 2018 and the first 3 months have yet again delivered substantial profits. You really shouldn't let these opportunities slip by year after year, this is the best time of year to trade. If you were to take advantage of my expertise rather than the "maybe next year " or whatever excuse may be holding you back as you consider the decision if you wish to change your life in a positive manner, then imagine, what would it be like maybe for the first time in your life,to have some control over your finances rather than entrusting your future always to your boss, or to me, one step worse, entrusting it to Managed Funds or subscription services relying on nothing more concrete than 'plenty of blue sky on this stock" honestly what a joke ! or the 200 Day moving average tells me. Those unfortunately are what analysts and these services fall back on, they make their money out of words , I make my money out of trading and ultimately accurately reading a CHART as that is the point when reality turns from words to Dollars , that is the REAL story and that is where my expertise takes you to a point where you come to realise the Investment Industry as a whole is an elaborate scheme to perform at best not to loose too much money but never have a sigiificant gain either and will continually line their own pockets at your expense.
As you consider the benefits of working with a Professional Trader you will have the edge over almost 90% of losing traders and the financial rewards associated. When you want success quicker than spending years in the dark, as I did, or spending hard earned Dollars on Amateur people, then your journey has lead you in the right direction. I take people out of what they know and into what they don't know, I help them to make the necessary changes in their life to a place where they have only visualized being.


The FX Market is NOT a free trading environment, however the very size of the FX Marketplace and what it supports dictates it has to be a relatively controlled environment, you must understand and know this and how to work with it and not be the victim of it.Unfortunately whilst your Broker provides copious amounts of FREE Trading advice their first alliance is to the Liquidity Providers and Market Makers, hence what you learn is tailored to at best keep you treading water if you are lucky.
The strategies I have developed initially for the Pro Trader have now taken on a major integral part of my trading, this strategy along with trade extension rules adding 50 or 100% to a pre-set target distance is one of the most significant and powerful formation tools I have ever developed which has 0 subjectivity to it and works on any time frame being just as accurate and powerful. This is an extremely powerful tool when it can be used on Cryptocurrencies, Stocks, Commodities as well as Fix. If you think or believe this cannot be done then you are missing what I derive from a simple unadulterated chart. Unfortunately, without a suitable mentor that is actually a "trader" there is no quick fix, it takes years of experience to reach the level I am on.
Why not afford yourself the opportunity to take the frustration and guess work out of trading and make money while it is on offer? As you work with my strategies you will quickly realize the cost of my services are minimal compared to the financial returns that maybe derived from trading. Also, you will come to realize why I have had trading accounts closed because I was labelled "To Big of a Trading Risk". I conduct the course personally and from my own home so yes you know exactly where I live, I don't have the need to hide behind locked office doors or web cameras.

Stock Market 10 Year Super Cycle Fast Approaching We are now approaching the end of the decade where stock market crashes and corrections enter the high probability zone, not only fuelling the FX Market but this is the time to learn a strategy to invest in stocks as we are on the verge of the second 10 year up cycle for stocks. The cycles run like this - Start bottom of 1987 -1997 then correct, then from there to the highs 2007,2008. completing the last Double cycle.
From there it starts a whole new 20 Year cycle with the first 10 years being slow whilst wealth is accumulated again then the second 10 years which runs through to 2027, this cycle we are in now is also a 1 in 100 year and we have 3 ingredients to push this cycle further than ever before, normally we may only have one factor driving its vigour, however this time we have 3, Low interest Rates, Low Oil Prices/Energy and are in the midst again of a massive Technological Revolution, these things combined are going to take the Stock Markets to dizzying heights beyond belief, I can assure you this cycle is going to create wealth beyond belief, a cycle that if traded with some degree of accuracy is going to create a whole new generation of millionares.This is the perfect time right now to set yourself up for the rest of your life, make changes if it is your financial desire, ambition or passion to break free of the financial merry go round or daily grind, the changes and education you undertake now will place you in the forefront of what is coming.
Yes, you may say this sounds like a great sales pitch however, I haven't manufactured the cycles the are part of market dynamics, I have simply learned to work WITH Them and not against them, sometimes the hard and expensive way! This is exactly how it is and exactly where we are right now - I continually get people come to me after they have lost considerable amounts of money trying to learn to trade on their own accord, in poor volatile times or spent thousands on worthless indicator based systems, maybe 1% of people may get there on their own merits and even those I guarantee you are going to make some substantial losses and take a number of years in the process, or they sit and watch the share market or FX move and move then when everybody else has left the building , they then decide to enter in at the very wrong place, it is for this reason I am portraying what is about to unfold as strongly as I can so as many people as possible can share in the next wealth cycle .
I see fund managers bumble through who rely on "Analysts" making returns of less than 10% who are called Gods of the Investment Industry, so long as they return 6% then they receive their massive bonuses, in other words it is all about them and even though it is your money, you do not count or always come a poor second when they are supposed to be working for you.
The Banks brain wash to great lengths that Bank Interest is the only safe income return, the scary part is, too many people actually believe them and fall for their self-centred prophecies. The only bad thing coming, is, you having to work in a boring job or for less than you know you should be able to make, and that is exactly where the powerful Institutions and World Governments are hell bent on keeping you. Do you want to break that cycle? Do you really want to break that cycle, well I can show exactly how I have done exactly that.?

What i offer is not a "Get Rich Quick Scheme" I am about growing wealth at a level above the suggested normal using the knowledge i have learned to reduce risk in what is regarded a high risk profession.

Do you know? Successful Traders spend -
about 90% of their time on pshchology and money management and
about 10% of their time on finding new trades and the mechanics of trading.
So New and struggling traders spend most of their time finding new trades and the mechanics of trading.
While successful traders spend most of their time on psychology and very little time on the mechanics of trading.
This is exactly what happens and takes years to get past without proper guidance.



f
Give up your Day job or double your income.

I am proud to introduce these Modules.

Pro Trader 3- Fx
- Stocks
- Cryptocurrencies

Home Study Manual - This is based on the 2 Day Full Coursse and has taken many hours of preparation with over 60 pages of charts accompanying for reference.

For More details find these under the 'COURSES " tab above.




This is a specialised course developed for Stocks and Commodities and why you will never use a Managed Fund again.
# ONE ON ONE TUITION AND COURSES
Face to Face here in my Trading Room